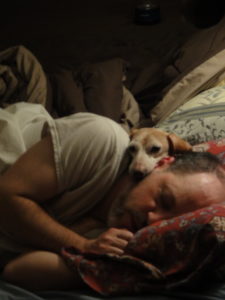 May 20, 2017 (show #606) MURRAY
Host: Dave Lefkowitz
Guests: Wendy Highby & Fred Cleaver, Dave's wife Joyce.
Featuring: A visit from friends Wendy Highby and Fred Cleaver. Plus: Remembering Murray the dachshund, Inside Broadway, Saturday Segues (Murray, in the news), Bob Dylan – Sooner & Later (fallen angels).
00:00:01 DAVE GOES IN w/ Joyce (Murray, beanie potato, animals).
00:32:00 SATURDAY SEGUE – Murray
01:00:00 DAVE GOES FURTHER IN w/ Joyce (death, Ormly Gumfudgin, Pixanne)
01:09:00 INSIDE BROADWAY
01:39:30 BOB DYLAN – Sooner & Later (fallen angels)
01:52:30 GREELEY CRIMES & OLD TIMES
02:10:30 Friends
02:19:00 Sponsors
02:21:00 SATURDAY SEGUE – In the News
02:39:30 GUESTS: Wendy Highby & Fred Cleaver
03:38:30 DAVE GOES OUT
May 20, 2017 Playlist: "Lay Down Little Doggies" (00:32:30; Arlo Guthrie). "My Old Dog" (00:36:00; David Brenner). "In the Eyes of My Dog" (00:37:00; Martin Mull). "Black Eyed Dog" (00:39:00; Nick Drake). "You're Missing" (00:42:30; Cowboy Junkes). "Visit from the Dead Dog" (00:46:30; Ed Harcourt). "Until Tomorrow" (00:49:30; Juliana Hatfield). "The Dachs Song" (00:54:30; Murray Weinstock). "Stan' Up and Fight" (01:43:30; Carmen Jones 1943 Broadway cast). "Nevertheless" (01:42:00), "On a Little Street in Singapore" (01:45:30) & "Maybe You'll Be There" (01:47:30; Bob Dylan). "Come Out of the Dumpster" (01:58:00; The Wedding Singer 2006 Broadway cast w/ Laura Benanti). "Show Me" (02:22:00; Soundgarden). "Jolly Roger" (02:24:30; Adam & the Ants). "Prosecutor's Song" (02:27:00; Amour 2003 Broadway cast). "Let's Ruin Times Square Again" (02:28:30; Forbidden Broadway 2001 off-Broadway cast). "Emancipated Minor" (02:31:30; Ani DiFranco). "The Secret Life of Arabia" (02:36:00; David Bowie). "If This is Goodbye" (03:41:30; Mark Knopfler & Emmylou Harris).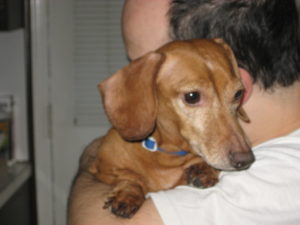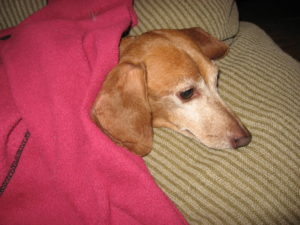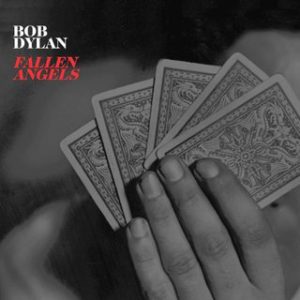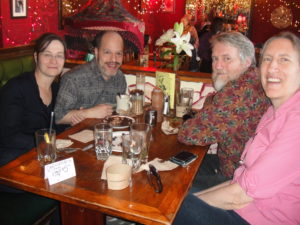 (pictured: Murray Weil-Lefkowitz, Dylan's Fallen Angels, Joyce, Dave, Fred Cleaver & Wendy Highby)